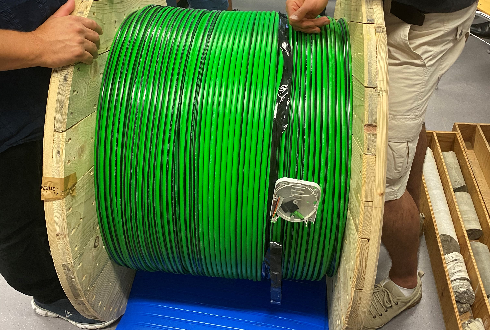 The DAS cable has arrived
On July 28 the teams of GPI and AGW take part at an introduction course for the handling of the cable. The cable will be used as a seismometer in one of the 300 m deep drill holes at the Enguri Dam.
Tools have been picked up
The acoustic televiewer, the oriented four–arm caliper and the gamma ray logging tools have been picked up at ALT Luxembourg by representatives of EIFER and AGW-TP after a 2 day training course The logging tools will be used for borehole logging in the two 300 m deep wells at Enguri Dam.
New Article Online
A. Ismail-Zadeh and colleagues published a study in Earth-Science Reviews (Elsevier) entitled "Geodynamics, seismicity, and seismic hazards of the Caucasus". The work can be accessed via Science Direct
To the article...